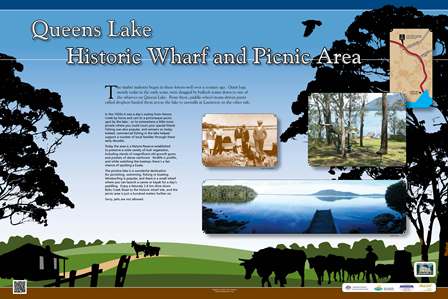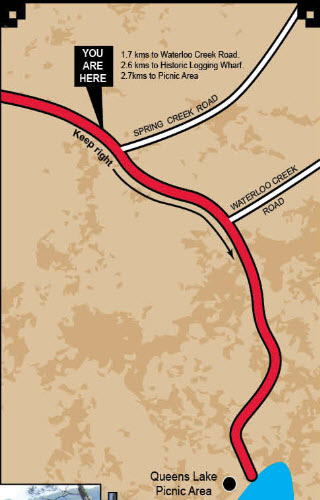 The timber industry began in these forests well over a century ago. Giant logs, mostly cedar in the early years, were dragged by bullock teams down to one of the wharves on Queens Lake. From there, paddle-wheel steam-driven punts called droghers hauled them across the lake to sawmills at Laurieton on the other side.
In the 1920s it was a day's outing from Herons Creek by horse and cart to a picturesque picnic spot by the lake – or to somewhere a little more private where you could court your special friend. Fishing was also popular, and remains so today. Indeed, commercial fishing in the lake helped support a number of local families through these early decades.
Today the area is a Nature Reserve established to preserve a wide variety of lush vegetation, including stands of magnificent old-growth gums and pockets of dense rainforest. Birdlife is prolific, and while watching the treetops there's a fair chance of spotting a koala.
The pristine lake is a wonderful destination for picnicking, swimming, fishing or boating. Windsurfing is popular, and there is a small wharf where you can launch a canoe or kayak for a day's paddling. Enjoy a leisurely 2.6 km drive down Bobs Creek Road to the historic wharf site, and the picnic area is just a hundred meters further on.
Sorry, pets are not allowed.