Greetings to our readers & supporters, below is an article compliment of our local paper, the Camden Haven Courier, 10 June 2015 (page 4) with a few extra notes.
History preserved and restored in Herons Creek Cemetery:
News article Page 4
MONTHS of TLC and rejuvenation work at Herons Creek Cemetery culminated in the historic site's centennial celebrations last weekend.
"The cemetery is not just a burial site, it's an important historic landmark and popular tourist attraction, which tells the story of our area's pioneers and earliest settlers," Port Macquarie-Hastings mayor Peter Besseling said.
"Thanks to Martin Parish and the dedicated volunteers associated with Herons Creek Chapel and Herons Creek Heritage and Tourist Trails, the area is looking fantastic. "On behalf of the local community, I thank you for the many hours of hard work poured into this project.
"I believe there's even a 'bucket list' of improvements to ensure future generations can continue to enjoy and appreciate the site's significance."
Some of the items on the 'bucket list' include glazed bricks to mark unnamed graves, heritage listing, a visual memorial of the historic Turpentine Railway Line and memorial art sculpture with honour board for local servicemen and women.
With the theme 'Making peace with our forebears', last Saturday's celebrations included morning tea, an official ceremony, guided tours of the cemetery and a barbecue lunch. A new picnic shelter was also opened as a gift from members of Herons Creek Chapel.
http://www.camdencourier.com.au/story/3134566/history-preserved-and-restored-in-herons-creek-photos/?cs=710#slide=6
PHOTOS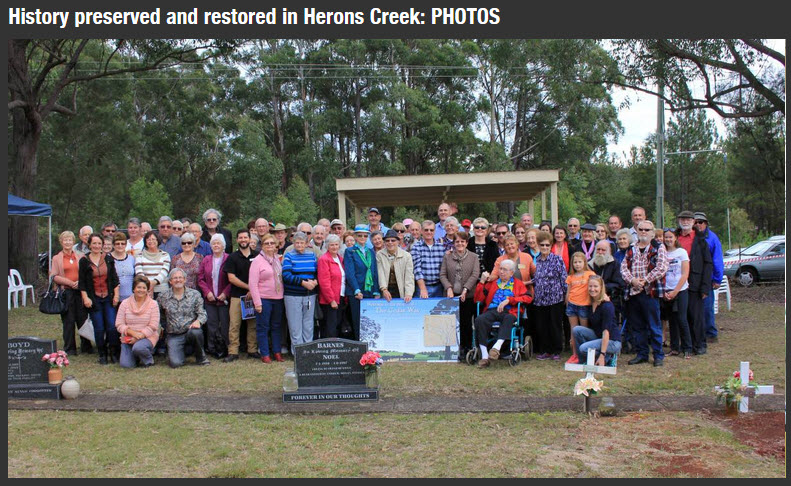 Attendees. Approx.110 attended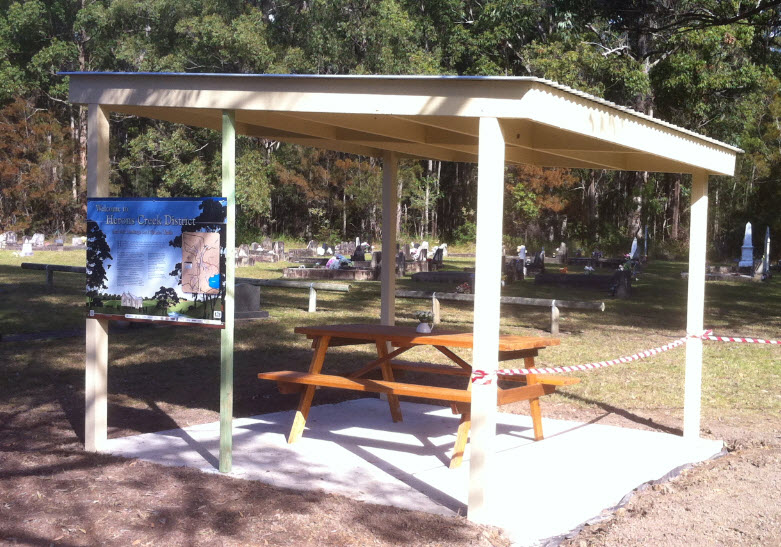 The Finished Gazebo looking south and looking North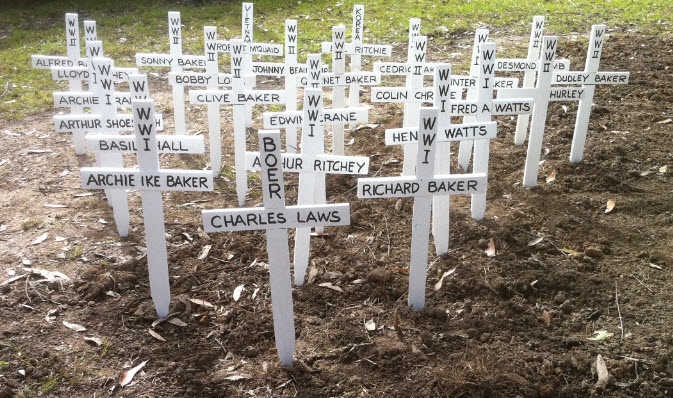 Herons Creek Honour Roll (temporary) – a tribute to all who enlisted during periods of War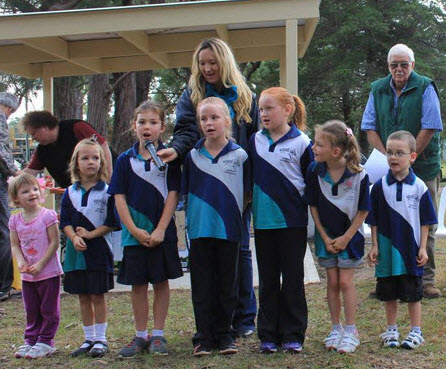 Students from Herons Creek Public School open the ceremony singing the National Anthem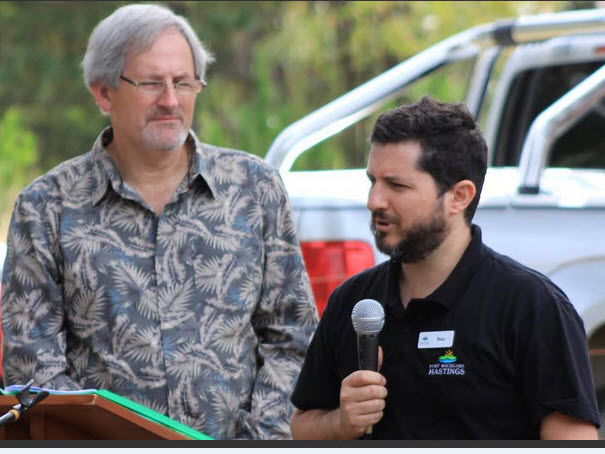 First speech: Beau Spry from Port Macquarie Hastings Council - Place Making / Heritage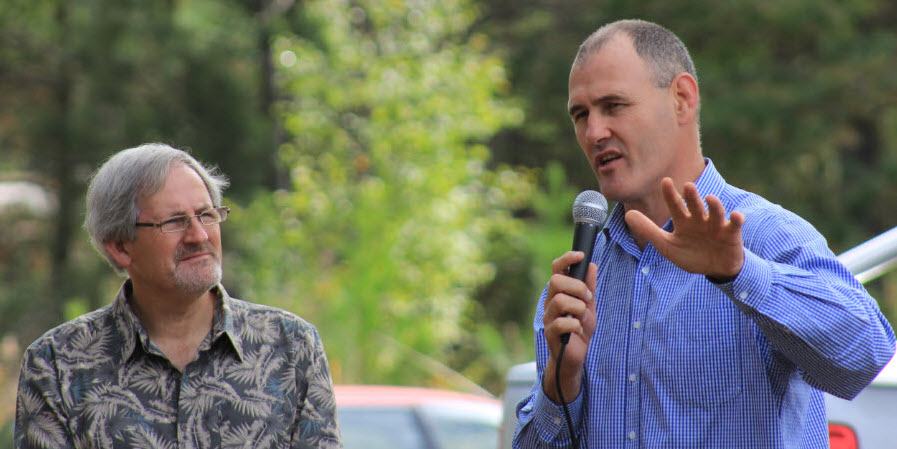 2nd speech: Peter Besseling - Port Macquarie Hastings Council - Mayor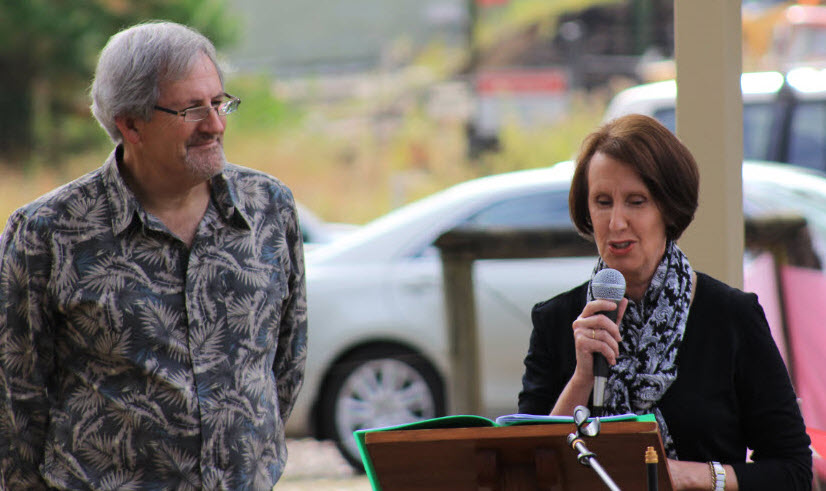 4th speech: MP - Leslie Williams (Minister) – Electorate of Port Macquarie.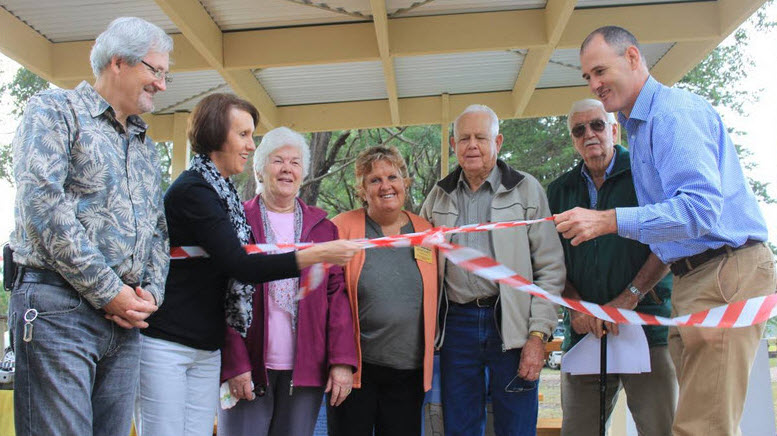 Official Ribbon Opening of Picnic Gazebo & table – Trail Committee with MP & Mayor
Martin's Address: "To forget one's ancestors is to be a brook without a source"
Herons Creek would say this differently, "To forget one's ancestors is to be a tree without roots".
While Herons Creek might appear a sleepy hollow to outsiders, it is in fact a vibrant semi-rural community working hard to reclaim its sense of identity, reflecting its rich diversity of cultural, heritage & breathtaking scenery; highlighting places that regularly bring the community together. Last year, 'Herons Creek District Heritage & Tourist Trails' stage 1 was opened. A project combining culture, heritage, tourism & history through Interpretative signage. The outcome? It breathed in new interest from outsiders (tourism) & pride for locals. Stage 2 (Cedar Way & Great North Way) will be completed when funding comes available.
Our immediate focus is to continue creating places fostering community togetherness. Today we celebrate the centennial of our only community public land in Herons Creek, our cemetery. The community has come together, at a number of working bees, the construction of a picnic shelter, & today, May 30th, the Centennial celebration.
Today, it's important we know what the building blocks of the future communities are. Heritage & our past stories are things to be valued. Cemeteries, like this one, are vital places to be treasured, as we build towards tomorrow & make sense of today.
At Herons Creek Chapel, we are passionate about our Community and passionate about Heritage. We are also passionate about God, too.
This is just a beginning, as the community has a number of projects on their bucket list, as we preserve past stories as a foundation for the future of our community-ness.
Finally, I finish with this quote; "A death is not the extinguishing of a light, but the putting out of the lamp because the dawn has come".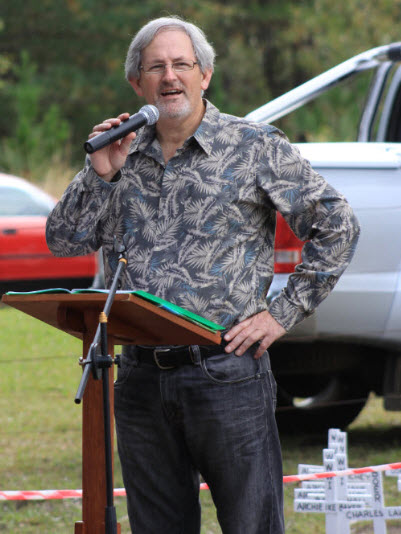 A special thank you to the following sponsors & contributors who made this all possible.
Port Macquarie Hastings Council – 'My Community is Ace' funding (thank you Beau & Paul for all your help)

BUNNINGS at PORT MACQUARIE

CONCRETOR Allan Stutsel from Kendall

MICHAEL's METAL LAND at Kempsey

the guys at KENDALL MENS SHED

Martin Hocking Builder

Boral Concrete at Port Macquarie

Coles Supermarket Port Macquarie.

Woolworths at Lake Cathie & Port Macquarie

Camden Haven Courier for promoting / articles

ABC - Cameron Marshall

Leslie Williams M.P.

Herons Creek Public School students & staff

Our Painter – Fred Keppeler from Herons Creek Vineyards (Roseneath Rd)

every Op Shop who donated the artificial flowers or sold them at heavily discounted prices.
A special thank you to all our volunteer workers.. too many to mention everyone but a few to note
• Ron Morris (a very special thanks as Ron managed the project of building the gazebo) and Thea too.
• Margaret Lamb (poured many loving hours into cleaning, caring for & decorating the graves)
• Bill & Betty Boyd, my mates Wayne Fletcher & Doug Pope & friends at North Haven Baptist.
And we can't forget some former residents who drove hundreds of kilometres to encourage us at our working bees & today too.
The mystery gravesite identified = Joyce Evans.
Breaking News: Port Macquarie Hastings Council has just announced a grant to Herons Creek Chapel to tick another item off our bucket list. We will be receiving 2/3 of the cost to erect a 'living/art' style monument /sculpture using the medium of heritage & art, on one of the earliest historic landmarks in Herons Creek, 'the Turpentine Tramway line'. This is a grant to help foster community building & identity. This project has now been bumped up to the top of our list. More information will be place in weeks on www.heronscreek.com.au
Shalom
Martin Parish
Pastor – Herons Creek Chapel
Coordinator –Herons Creek Trail Committee
Editor – www.heronscreek.com.au